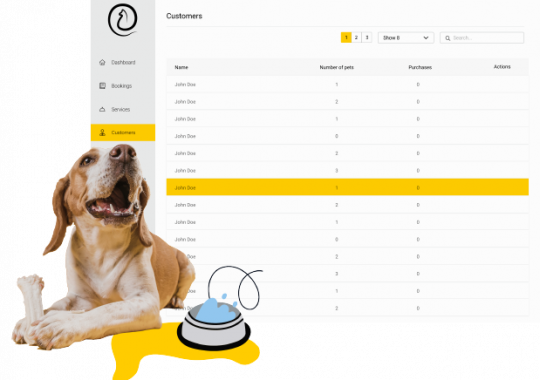 Save 10+ hours per week
Automatic reminders and pickup notifications, electronic appointments, optimized pet and customer management.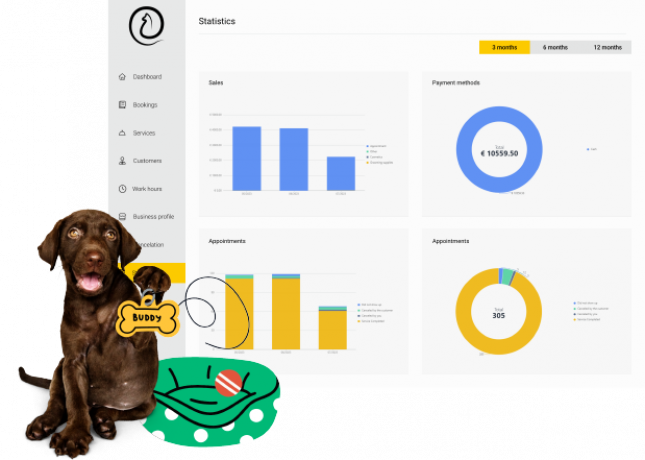 Increase your sales
Expand your customer base, upsell your services, and enhance customer satisfaction with a seamless online experience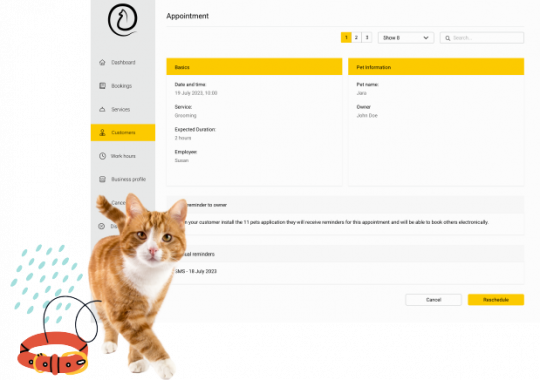 Improve customer experience
Electronic appointments, session reports, and customer communication for offers, vacations or cancellations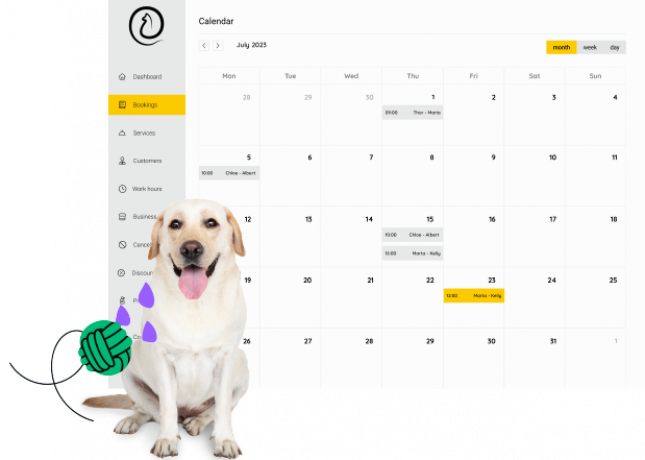 Differentiate your business
Modernize your operation with our advanced technology, by saving time, effort and money. Automate appointment reminders, monitor and manage your data in a real-time dashboard
How we have helped our customers so far
I recommend it for every groomer!
The calendar is amazing, very easy to use and very complete. You can have all the information you want for every pet and its owner. A huge advantage compared to having notes on paper is that you do not have to carry things around, you have everything on your phone. And it's not only the program, the team of 11pets is always available to help you if you need them which is extremely important for me. I have been using it for many months now and I do not change it for anything, I recommend it for every groomer.
Mónica Garrido Pérez
I do not know of any other app that is as complete!
At @txirikordapeluqueriacanina we use 11pets on all our devices as a calendar, program to manage sales and management of statistics. We keep the details of every customer and his/her particularities. We keep detailed records for every service together with photos and sales. We also keep our sales for customers that do not have a grooming session but just come to buy something. Being an app, if customers request for an appointment while I am at the bakery (yes, it happened), I can reply at the exact same moment. The team offers amazing support and is always available to help. I do not know of any other app that is as complete!
Ana Mesón